We have a variety of platters by Charlie Miner. Come by on Saturdays from 2- 4:30PM and you just might get to watch him make one! 

Tesuque Glassworks Products

We have a large inventory of one-of-a-kind glass. Almost everything in our gallery is made on site by local artists. Because our inventory of blown and cast glass is constantly changing, it is impossible to list it all on our website. Give us a call and tell us what you're looking for and we can send you some photos.

If you have any questions, please don't hesitate to contact us. Our friendly customer service staff is always happy to help!

Wine Glasses and Tumblers

Our wine glasses were recently featured in the Santa Fe Reporter's 2011 Gift Guide. We have multi-colored and monochromatic glasses for the wine or beverage lover in your life. Our wine glasses are popular wedding and Bar Mitzvah gifts.

We have vases in all shapes and sizes! Let us know what shapes and colors you're interested in and we'll find the perfect fit.

Functional and Decorative Glass

We have a wide range of functional and decorative glass. From bowls, jugs, pitchers and paper weights to birds, nests, perfume bottles and ornaments. We'd love to help you find the perfect piece of glass for you or for someone you love.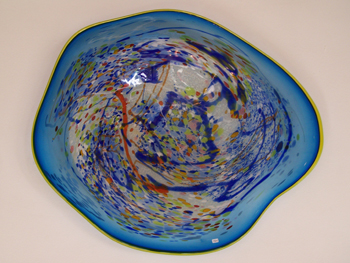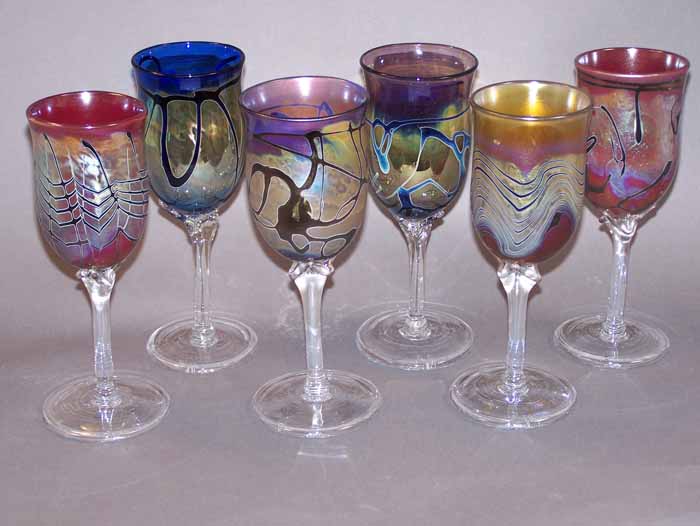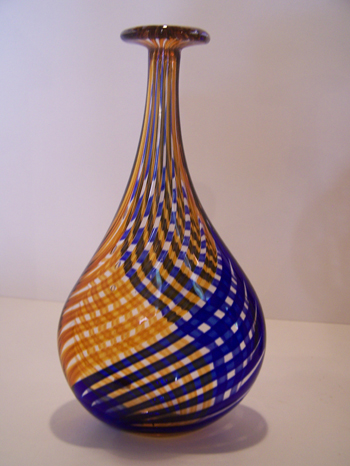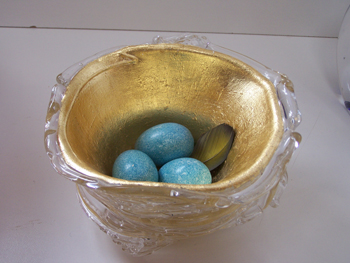 Tesuque Glassworks features a range of handmade glass jewelry from local artists. There are blown, lampworked, fused, and cut and polished pieces.